Start impressing your customer and elevate your brand to the next level with T-A-G today!
How can you use T-A-G for business ?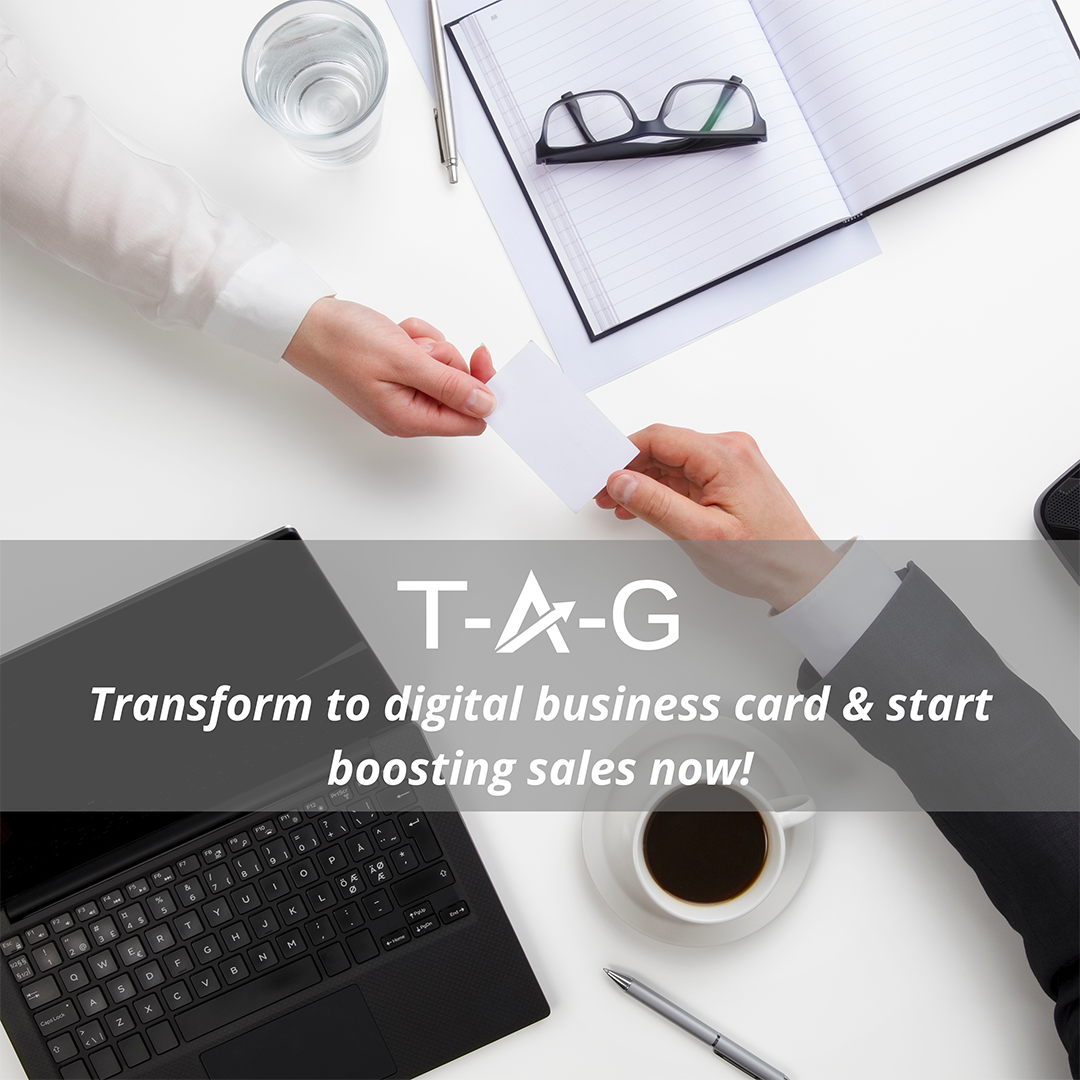 Digital Business Card
Provide your employees with your own branded T-A-G as a new way to share digital business contacts. Eradicated the need to reprint business card, saving both cost and the environment while simultaneously having them carry your brand wherever they.
---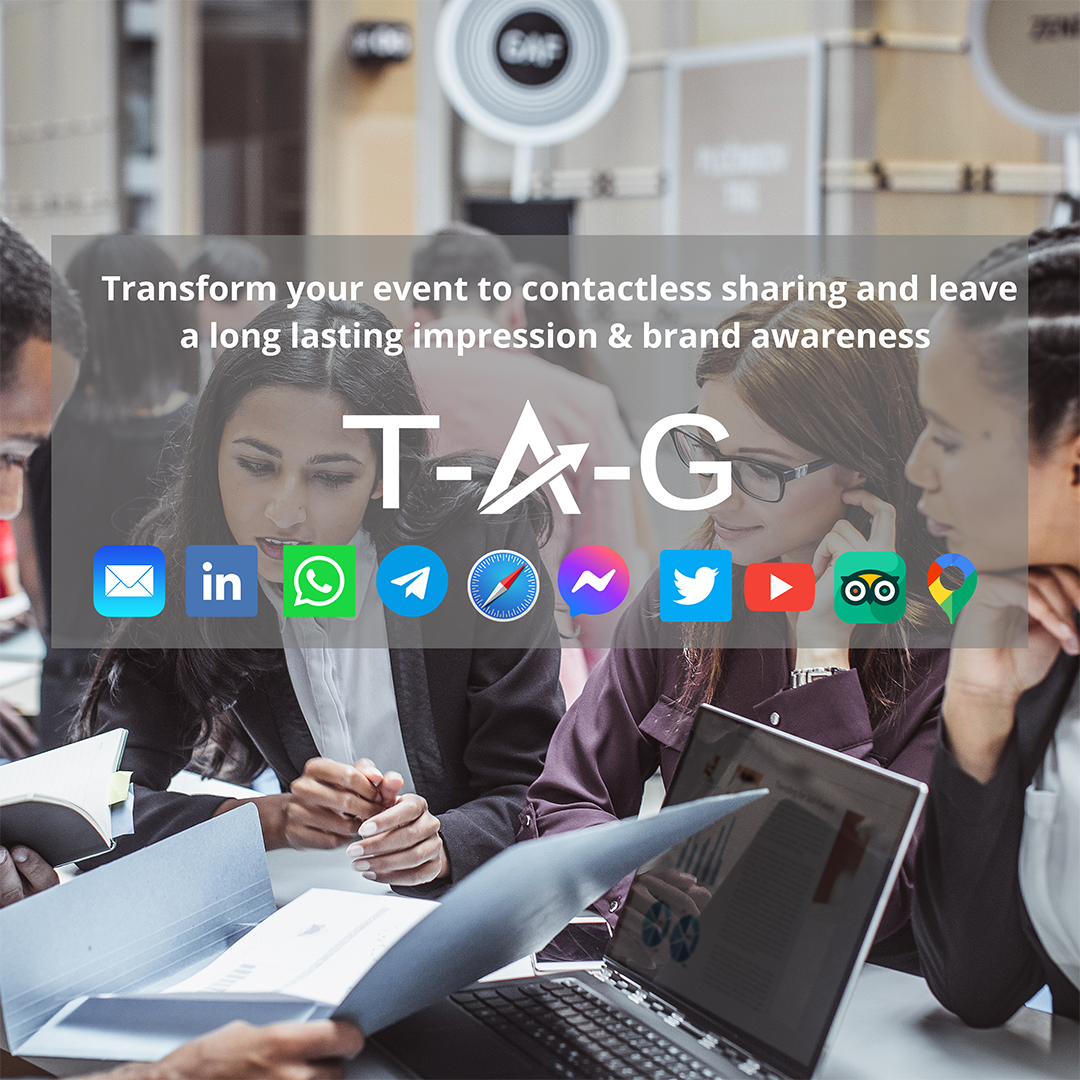 Contactless Events
Transform your networking events with your own branded T-A-G, allowing all you participants to connect seamlessly, leaving a longer brand impression and expand brand awareness.
---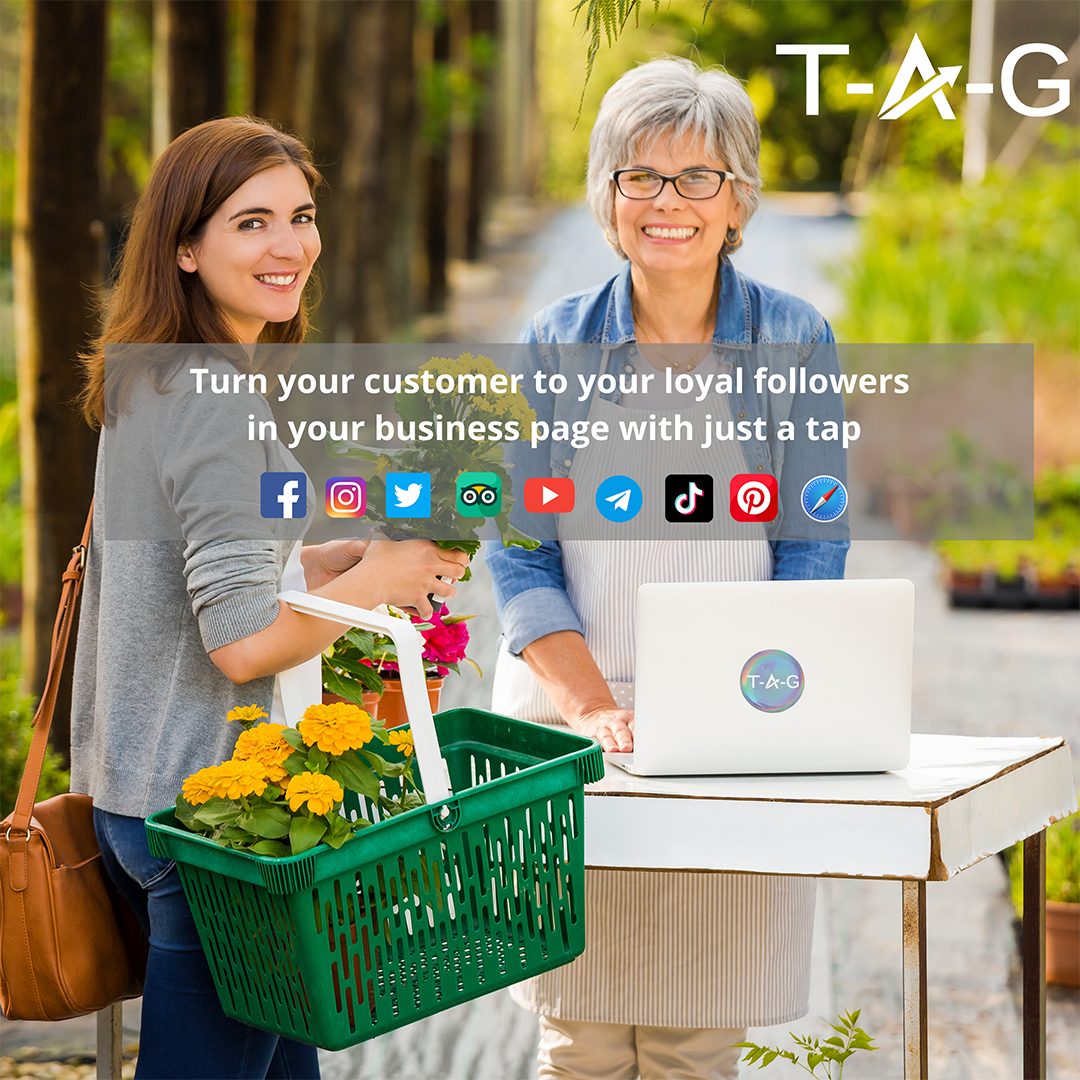 Business SocMed
Need to grow your business followers on social media platform? just let them tap T-A-G and instantly bringing them to your business page for more likes and followers, never miss an opportunity to impress your customer.
---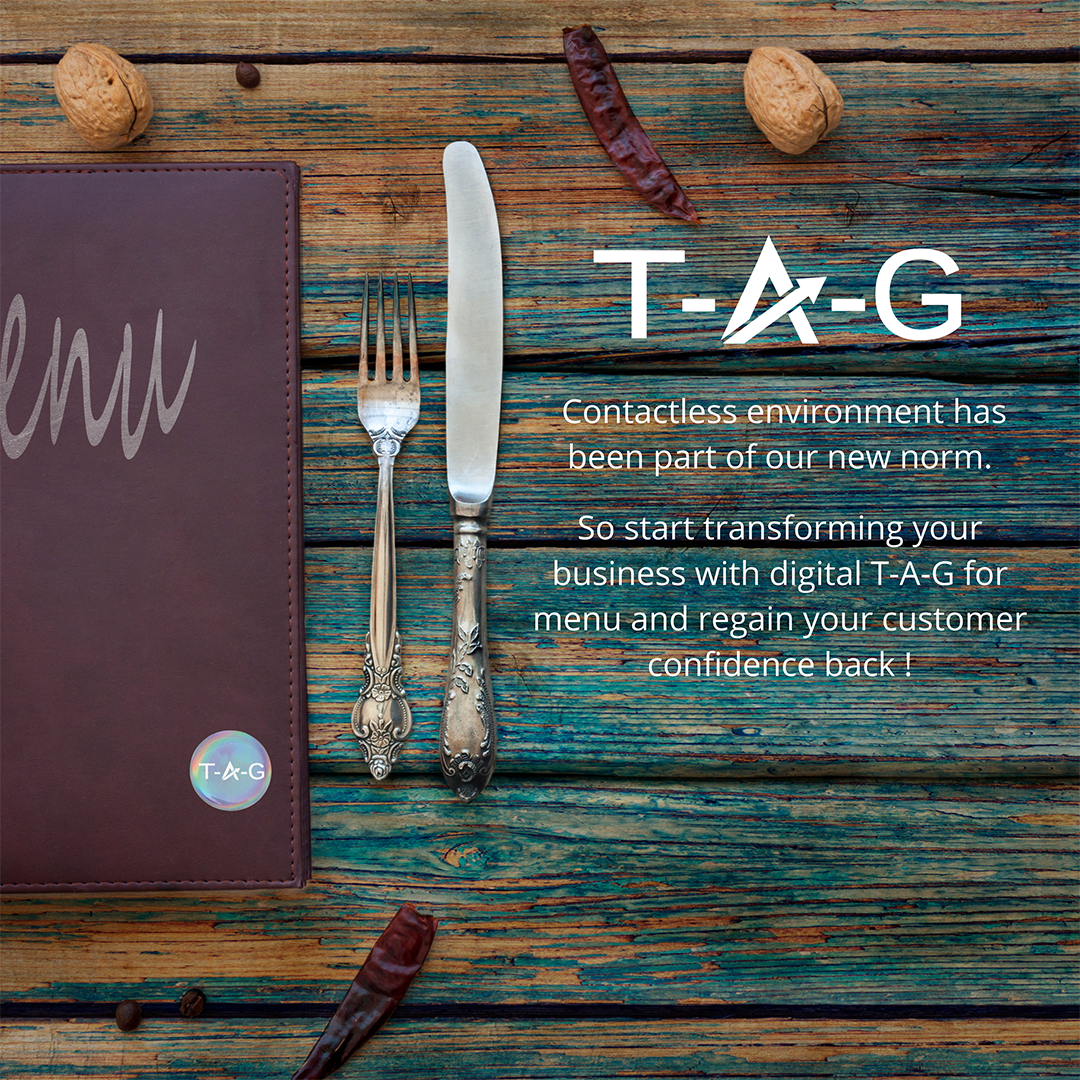 Digital Menu
Replace your physical menu and start impressing your customer with a hassle-free tap on T-A-G for digital menu. Save cost on printing whenever there is changes, modification or item out-of-stock and save our environment too!
---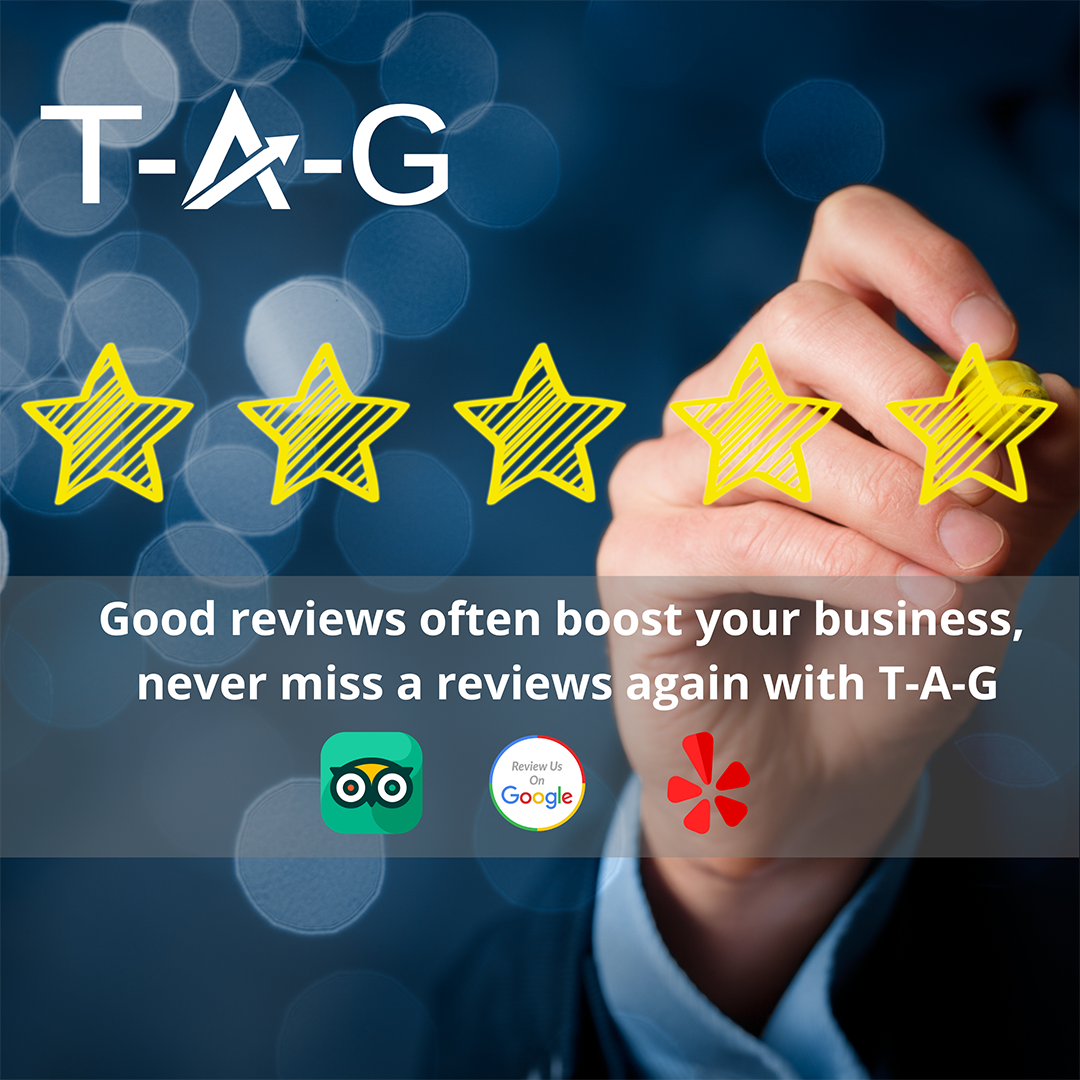 Review Plus
Never miss a good review from your customer be it for your café, restaurant, hotels, SPA or any businesses while there are still at your premise. Simply let them tap on T-A-G and instantly bringing them to your desire review site and increase your business reputation and brand credibility.
---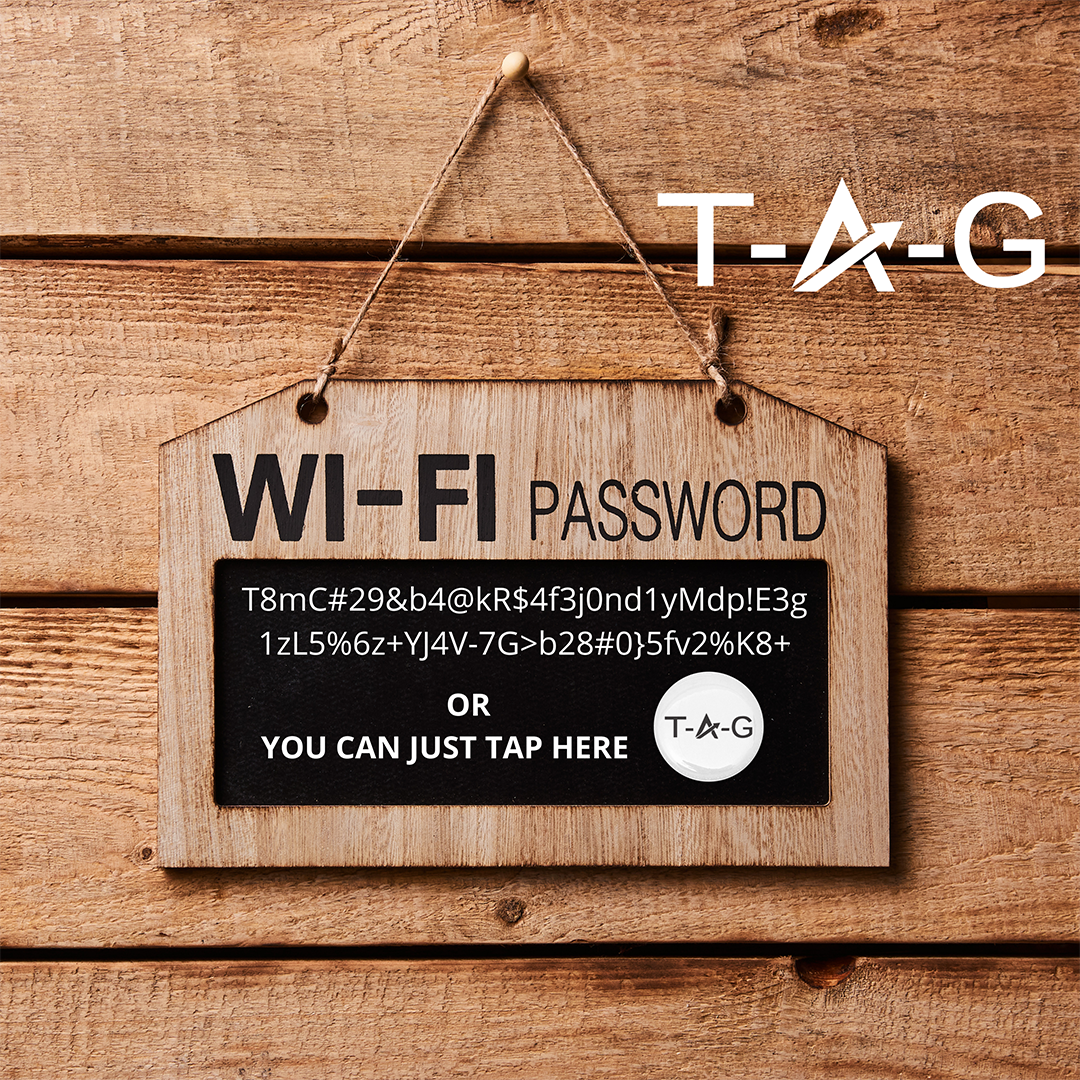 WIFI TAG
Start impressing your customer with a hassle-free TAP AND GO to activate WIFI connection without the need of your customer searching for your WIFI network or entering any password. Suitable for café, restaurant, hotels, Airbnb or any business.
*Only Available for Android Devices.
---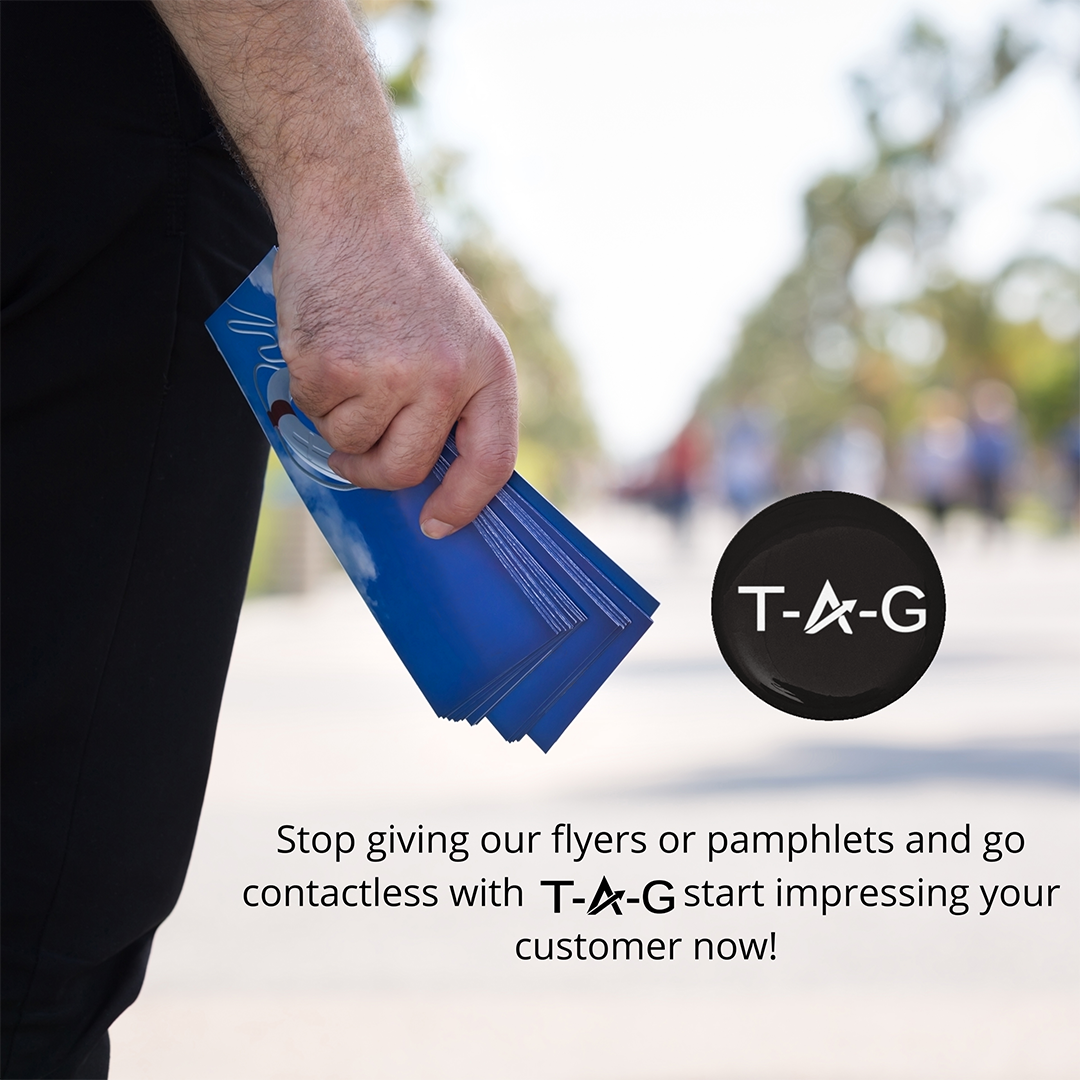 Paperless Flyer
Pop-up store? save cost on flyers printing and hassle free direction, allow your customer to tap on a T-A-G to pop-up any digital promotional flyers or even turn-on google map direction to your retail location.
---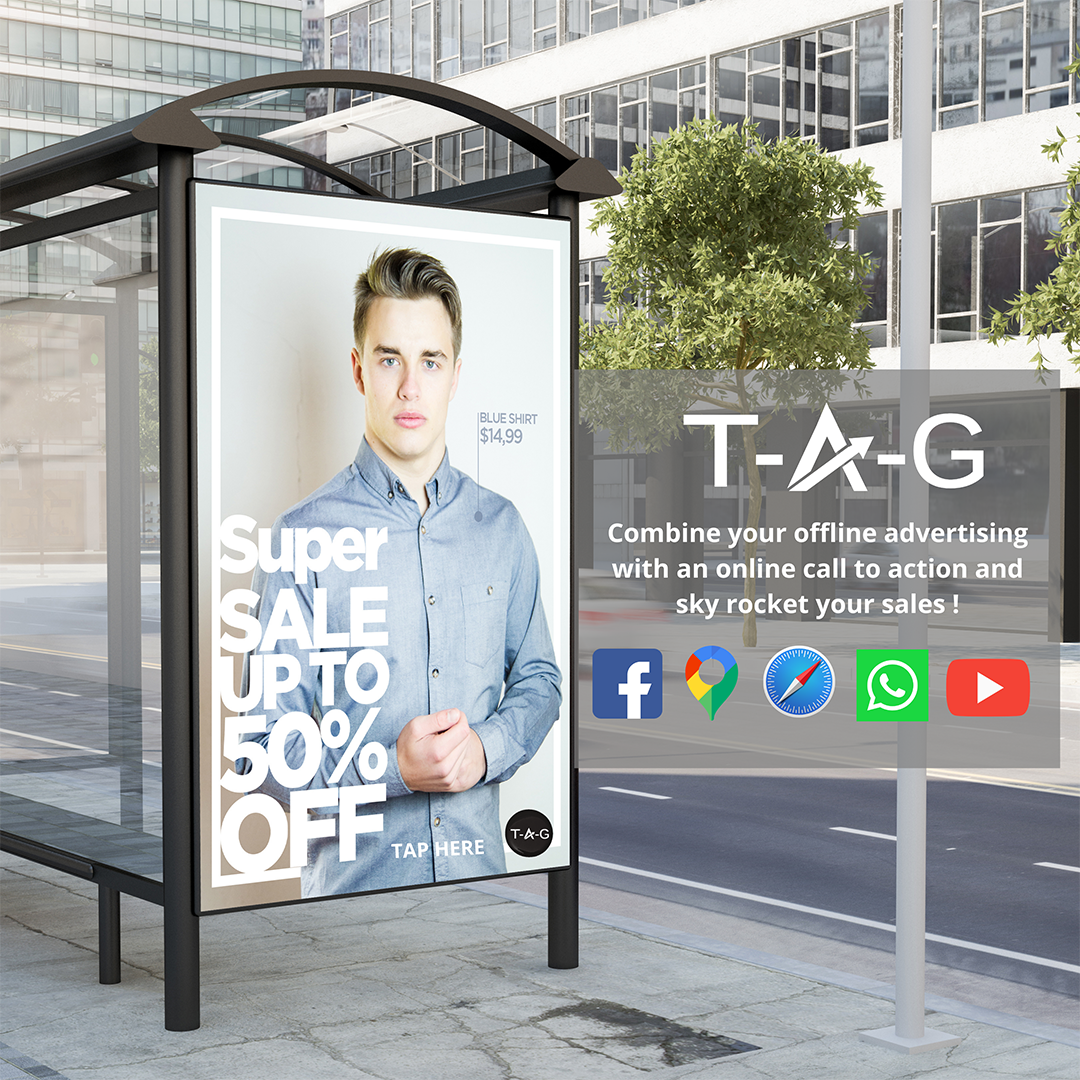 Interactive Offline Ads
Best of both world? bringing offline advertising to online, adding T-A-G to your advertising poster and allow viewer to simply tap on to be directed to your website / YouTube for trailer or promotional video / direction to your physical retail shop or any information you want to share.
---
Our innovation aims to simplify connectivity allowing businesses to connect with their customers in a whole new impressive way while amplifying and elevating their brand position, helping businesses to grow their brand further with T-A-G
Contact us at b2b@t-a-g.my to buy at a special rate or more info.
Minimum order for custom logo T-A-G is 50 pieces.